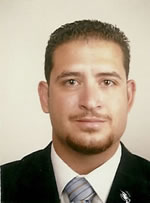 Stelios Vassilakkas was born in Larnaca in 1982. He completed his LLB law degree at the University of Leicester, where he graduated in 2006. Mr Vassilakkas continued his studies in London, where he completed his Bar Vocational Course at BPP School of Law and became a Barrister at Law of Lincoln's Inn.
In 2007, Stelios Vassilakkas successfully completed his training in Cyprus and since 2008 he is a member of the Cyprus Bar Association and a practising lawyer.
Mr Vassilakkas absorbs, understands and analyses large amounts of information with the ability of thinking quickly. He practices in all areas of law but shows a real interest in criminal law, employment law and civil law cases. He is also a member of the Corporate Department of the firm.
Stelios Vassilakkas
25/11/2014